HOW TO SET UP?
Safety Information:
① Conveyor is very heavy. Assembly required more than two people to prevent injury.
② Do not put hands on scissor supports.
③ Clean the conveyor regularly to maintain the lifespan.
④ Do not overload.Max.capacity 40kg per linear meter.
⑤ Keep the casters breaks down while in use.
⑥ Do not stand up on top of the unit.
⑦ Conveyor is not a toy.Not for use by children.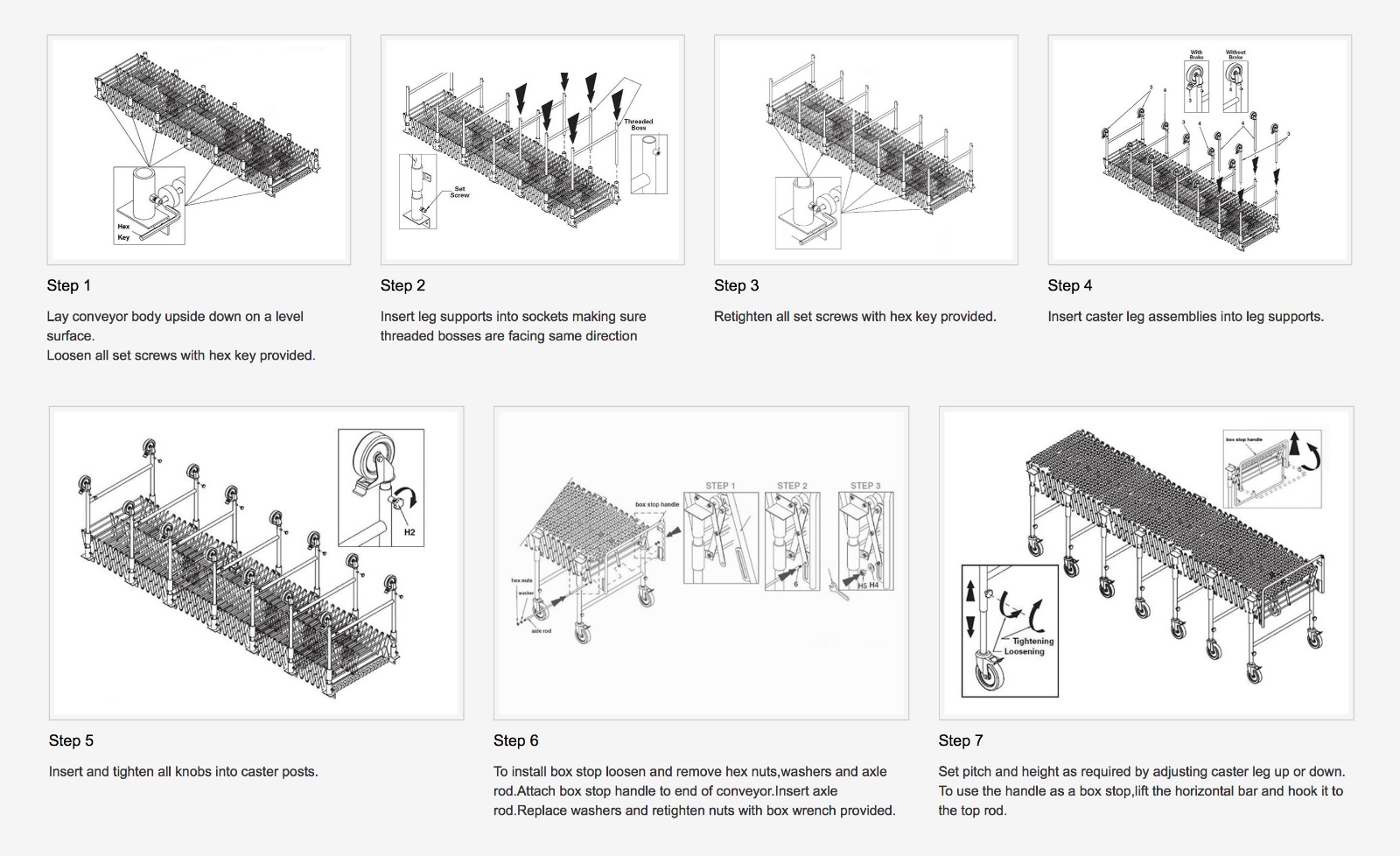 Step 1:Lay conveyor body upside down on a level surface.Loosen all set screws with hex key provided.
Step 2:Insert leg supports into sockets making sure threaded bosses are facing same direction

Step 3:Retighten all set screws with hex key provided.

Step 4:Insert caster leg assemblies into leg supports.
Step 5:Insert and tighten all knobs into caster posts.
Step 6:To install box stop loosen and remove hex nuts, washers and axle rod. Attach box stop handle to end of conveyor. Insert axle rod. Replace washers and retighten nuts with box wrench provided.
Step 7:Set pitch and height as required by adjusting caster leg up or down.To use the handle as a box stop,lift the horizontal bar and hook it to the top rod.